Steal-A-Need
Don't you want to help "Steal-A-Need" from Hallies Heroes and people in the community? Just click the button below and you too can make a difference…for me! No bag is too small, no food is too little, no person is to innocent! I will steal food for you!
BWAH HA HA HA HA HA HA!!!!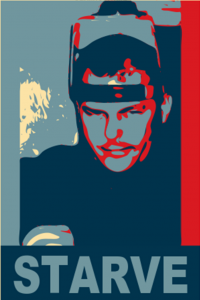 Every donation of at least $50 will receive an autographed picture of Professor Poverty stealing food on your behalf!